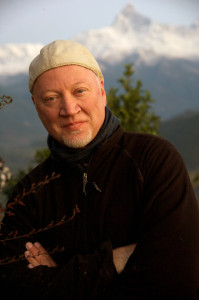 David A. Holland is in way over his head most days. He divides the balance of his limited time between misplaced optimism and dangerous complacency. Inexplicably, his wife of 25+ years considers him handsome and his three daughters think him very kind and smart. And these happy miracles are all the evidence he needs to justify his belief in a benevolent God.
He is the co-author of the book Paul Harvey's America: The Life, Art and Faith of a Man who Transformed Radio and Inspired a Nation; Praying Grace: 55 Meditations and Declarations on the Finished Work of Christ; and numerous other devotional and inspirational works. He has ghost written dozens of other books–several of which appeared on the New York Times non-fiction best-seller list–but can't tell you which ones or for whom because of confidentiality agreements and such. But believe him when he says you would be impressed if you knew. Possibly.
History
David first got paid to write words when, right out of college, we found work at a small group of weekly newspapers. Then he pursued an interest in radio, landing a job producing the morning show at KCNN radio in Oklahoma City; and later served as News Director at KJIL in that same sprawling metropolis; then Director of Affiliate Relations for The NewsTalk Radio Network. He reached the zenith of his broadcasting career as one-half of the morning show team for Oklahoma City's KNTL, "The Light 105," paired with radio legend Jonathan Wise. The wildly popular show was intuitively titled, "Jonathan and David in the Morning."
Then he did a bunch of other stuff involving public policy, elections, and the culture wars in Washington, D.C.. He then spent six long but rewarding winters as the Media Pastor at Living Word Christian Center in Minneapolis, Minnesota. Eventually, he moved his family to Dallas and co-founded Holland | Simpson, a media/creative services agency with Jon Simpson.
You'll find his podcast, "The New & Better Podcast with David Holland," where find podcast content is disseminated.