A few days ago I posted a quick, scold-y note on Facebook after reading this heart-felt and transparent piece by ESPN writer/host Jason Wilde.
In it, Wilde opens up about battling darkness and depression after he and his wife lost a baby about halfway through the pregnancy. In it, without anger or bitterness, he mentions how profoundly unhelpful it was to have well-meaning Christians (he is not one) come up to him and try to help by saying things like, "God only gives you as much as you can handle."
On Facebook, I linked to his essay and wrote:
Fellow Christians of planet earth: Stop trying to comfort the grieving by saying "God only gives you as much as you can handle." It's crappy theology. And it's not comforting. Stop. It.
I meant that. And here's why.
The advice (falsely) positions God  as the great cosmic dispenser of misery and suffering. What's worse, it depicts Him as carefully monitoring just how much misery and suffering we each can handle without completely collapsing under the weight, to keep Himself from over-doing it.
It encourages us to imagine Him viewing our misery capacity as some sort of dashed line at the top of a measuring cup. Should our capacity to handle heartache increase a bit . . . well, then God is surely there with an eyedropper of pain ready to add more until we're topped off, but never to the point that it rises above the line.
It's hard to count how many ways this is wrong. But let me hit a few of the highlights.
1. It misidentifies the source of evil and suffering.
We live in a fallen creation filled with fallen humans operating with the gift/power of free will. The flooded home; the miscarried pregnancy; the child lost to the drunk driver, the housewife with the swollen black eye, the stolen iPhone, and the irritable bowel  . . . all of these and an endless list of other heartaches and headaches are a result of either the one (broken creation) or the other (broken people). And of course there's God's raging enemy, Satan, who is actively at work in and through both.
2. God is all about healing pain, not causing it. Restoring, not destroying.
Jesus told us that if we've seen Him we've seen the Father. (Jn. 14:9) He said that He only did the things He saw the Father doing. (Jn 5:19) Thus, it's revealing that Jesus broke up every funeral he ever came across. Healed every person who requested it. Wherever he encountered human suffering, He relieved it.
He said the thief (Satan) comes only to steal, kill and destroy. But that He had come to provide abundant life. (Jn. 10:10)
 3. It distorts the concept of God's sovereignty.
The sad young man from ESPN really believes God took the life of his baby. And every would-be comforter who offered up, "This was part of God's plan," or "He won't give you more than you can handle," seems to agree. "God did this to you," they're affirming. "But cheer up. It's all for the best!"
One of the most common and disastrous theological concepts loose in the world is the child's cartoon view of God's sovereignty that suggests that God is getting exactly what He wants every second of every day in every place on planet Earth. Dear friend, He isn't.
I wish I could link to a 4-part series of blog posts I did several years ago titled, "Tragedy: The Mother of All Bad Theology" because I addressed this topic in quite a bit of detail there. (Alas, it was lost, along with seven full years of blogging output, in a web site corruption.)
I call this a cartoon view of God's sovereignty because it's the way God is depicted in cartoons, Hollywood movies and sitcoms. That He is exercising direct causative or allow-ative control of everything, and can therefore justifiably be blamed for everything.
God gets blamed for a ton of horrific stuff He didn't do. As some have heard me say on numerous occasions, Romans 8:28 does not say, "God causes all things." It says God causes all things to work together for good for those who love Him and are called . . ."
That's a very different proposition.
A lost, hurting, dying world is understandably reluctant to run to a God whom they believe to be the author of their deepest pain. But that's simply not an accurate picture of who He is or why they've been hurt.
He is good. And He has gone to extraordinary lengths, at unspeakable personal cost, to meet us at the point of our suffering and offer healing and hope.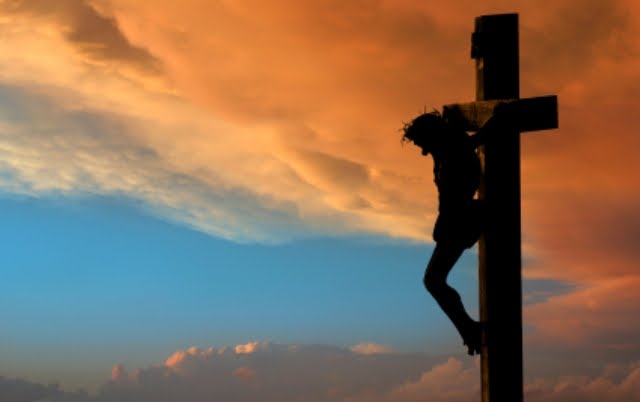 Perhaps the next time an unbeliever has his or her heart shattered by loss, a more comforting  (and more theologically sound) response might be:
"I'm so sorry that happened. How painful that must be. Let me walk through this with you. And please know that you can take that pain to a God who loves you. Because He's not your problem. He's your only hope for healing."