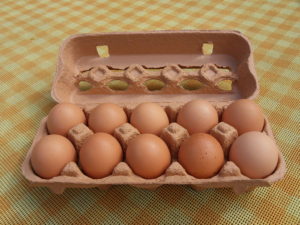 In an effort to be less essay-y, here's the first in a series of bite-sized comments and observations about events in the news.
1.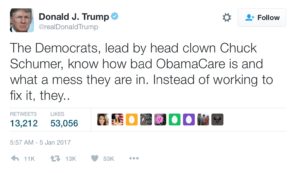 Mr. Trump seems to have no intention of moderating his practice of popping off on Twitter. At some point soon after the inauguration, one of these 2:00 a.m., 120-character spleen ventings  is going to trigger a market crash or major international incident. Mark my words. However . . .
2.
As regular readers of this blog well know, I'm no Trump fan. But I must admit that his cabinet appointments have been very good, in my view. If he makes a comparably good nomination to the Supreme Court, then his administration will be off to an encouraging start.
3.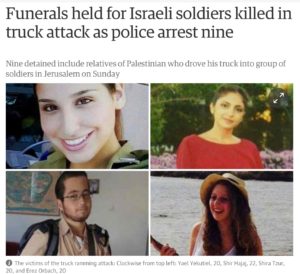 The Obama Administration has used it's final weeks in office to undermine and further isolate Israel. Here's a big inconvenient truth . . .
As I've pointed out before, all conflict in the Middle East—including the ongoing horror show in Syria—is rooted in the 1500-year-old Sunni-Shiite rift. If the world's Arabs, Muslims, and UN bureaucrats got their fondest wish and Israel ceased to exist tomorrow, that war would only intensify. With the distraction of Israel removed, Sunni and Shia would continue slaughtering one another in earnest. Imagine a hundred Aleppos.
But sure, Mr. Kerry . . . stubborn Israel is the "obstacle to peace" in the region.
3.
Yes, the Russians had a preferred outcome in the recent U.S. presidential election. So did the Chinese. And the French, British, Micronesians and North Koreans. In fact every rational nation-state on earth roots for a side in every U.S. presidential election, in accordance with their own national interests.
The Russians clearly favored Trump although their broader goal is simply weakening our nation by undermining public confidence in the system. The Chinese were pulling for Clinton (a sketchy relationship between the dictatorial Chinese regime and the Clintons goes way back.
That said, Mrs. Clinton lost because she was an unappealing candidate and ran a crappy, incompetent campaign. Full stop.
But yes, the major parties in our previous election gave us a choice between a candidate in bed with the Chinese and and one sympathetic to Putin. That's a lose-lose proposition for the U.S..
Speaking of meddling in the elections of sovereign foriegn nations . . .
4.
Did you know that Mr. Obama's campaign organization dispatched a team of his best advertising and social media gurus to Israel in 2015, in an effort to unseat Benjamin Netanyahu? They did. He failed. But he tried.
5.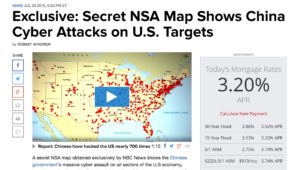 The infamous "Russian Hack" of the recent presidential election was basically two compromised email accounts, those of long-time Clinton associate John Podesta and the DNC.
What most Americans don't recall (or never heard about at all because the mainstream media downplayed it) was a massive and successful Chinese cyberattack on the actual U.S. government back in 2015.
That attack exposed reams of personal information, including social security numbers, of roughly 4 million current and former federal employees. There was no high profile expulsion of Chinese diplomats after this embarassing breech came to light.
Indeed, there was no publically disernable response at all.
Want to see something deliciously awkward? Here's ABC White House correspondent John Karl asking Mr. Obama's spokesman why the Russian hack was treated as a big deal while the much more serious Chinese attacks were a non-issue.
6.
For a brief history of cyberattacks on the U.S by foriegn governments, Reporter Sheryl Attkisson's "Eight Facts of the 'Russian Hacks'" is most illuminating (and troubling).
7.
Back when I was convinced Hillary Clinton was going to win the election, I believed that meant a war with crazy Russia was a small but increasingly real possiblity; but that military conflict with crazy China would be unlikely. I'm convinced Trump's surprise victory reverses that equation.
Odds of conflict with Russia lower. Odds of onflict with China, higher.
8.

Riots and looting broke out across Mexico last week when the government raised the price of gas. History reveals this is the inescapable result in any nation in which the government seizes the power to set prices and wages.
9.
Watched the Golden Globes and it confirmed what I already knew. Left-wing Hollywood is nearly delirious with secret, giddy delight at the opportunity to courageously "speak truth to power" again.
It's been eight long years since the world's most pampered, privileged, and coddled people could signal their virtue to one another by shaking an angry fist at the White House and wagging a shaming finger at the rest of us.
Many of these frequently use their formidible creative gifts to hack furiously at the civilizational branch upon which we all sit.
And Meryl Streep is their queen. . .
10.
NRO's David French, on Streep's speech, neatly encapsulates my thoughts:
"I have no particular affection for Trump, but I positively loathe the condescension, alarmism, ignorance, and self-regard of the wealthy Hollywood Left, and each of those elements was on full display in Streep's speech."
Please read the whole thing. French makes some very important points.
Also re: Ms. Streep . . . When you're a Progressive and you've lost Piers Morgan, you know you're on thin ice.