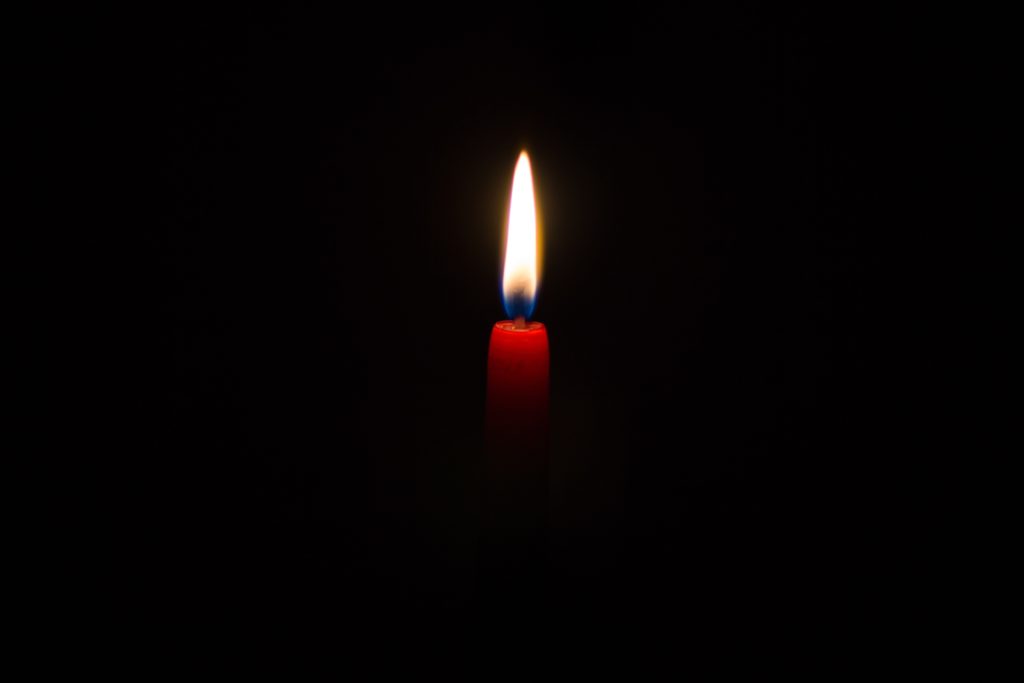 He arose in the dark.
Our familiar Easter sunrise services have trained us to associate the resurrection with sunrise. This is because the discovery of the empty tomb by the women occurs around daybreak. All four gospels record their arrival at the tomb at or just before sunrise on the day after the Sabbath. As Mark describes it, "Very early in the morning, on the first day of the week, they came to the tomb at the rising of the sun."[1]
This means they assembled and began their journey to the garden while it was still quite dark. When they arrived, as every Sunday School child can tell you, the tomb was already quite empty.
So, I emphasize this once more. He arose in the dark. There is a large message in this small detail of the resurrection narrative.
We ought not wait for our circumstances to brighten to put our hope in a faithful God. We must not say to God, "Show me some improvement and then I'll believe in your goodness and mercy."
No, it is when things seem the most hopeless and grim that we should anchor our faith to the rock of expectancy. It is when it seems "too late" that we must muster words of praise and thanksgiving.
We all recall that Paul and Silas sang a hymn of praise from the depths of a filthy Philippian dungeon, but do we remember when? I summon Acts 16:25 to rise and testify. "At midnight Paul and Silas were praying and singing hymns to God . . ."
When did these shackled saints find their song of praise? At midnight! When things seemed the most hopeless! You know the result. "Suddenly there was a great earthquake, so that the foundations of the prison were shaken. And immediately all the doors were opened and everyone's shackles were loosened."[2]
Oh, dear child of God, do not wait on the dawn to find your shout of confidence in God. Sing your song now, in the middle of your midnight hour, when trouble seems to be pressing in all around you. Anyone can sing a hymn at noon under a clear blue sky. That kind of faith doesn't alarm principalities and powers.
The day doesn't begin at dawn. It begins at midnight. Likewise, that is when God's resurrection power comes. Tombs open in the middle of the night. Graves burst open in the middle of the night. Jesus comes walking on the waves in the middle of the night with a message for you and me. It is that very one He spoke to Jairus who had just absorbed the news that his daughter had died, "Do not fear. Only believe . . ."[3]
Don't be afraid of the dark.
[1]Mark 16:2
[2]Acts 16:25-26
[3]Luke 8:50