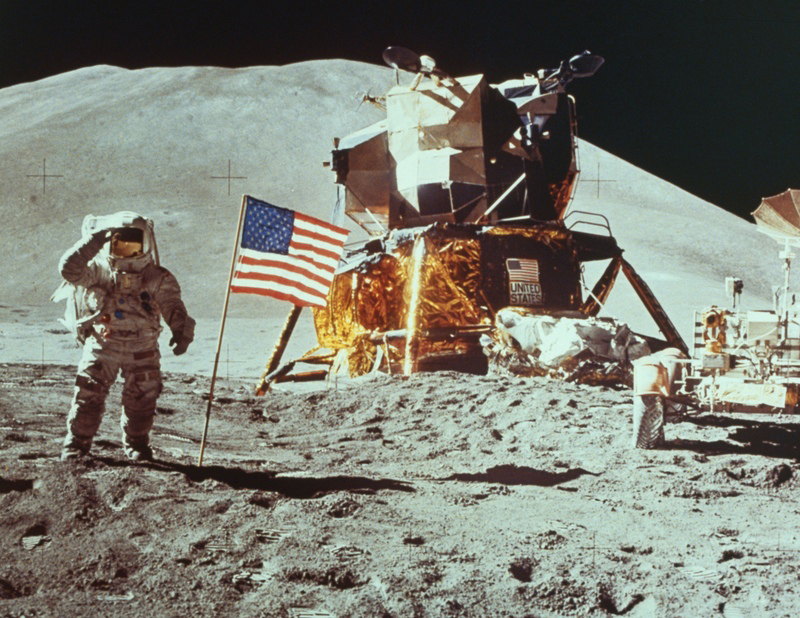 I was nine and had a special parental dispensation to stay up as late as I could manage to keep my eyes open.
Like countless other little boys in the late sixties, I was captivated by space travel and astronauts. And on this night, men were walking on the surface of the moon.
The Eagle had landed at 3:17 that afternoon, Wilburton, Oklahoma Daylight Time. Around 7:15 Neil Armstrong took a small step and created a human footprint on another world. Walking outside a little later, I found the half-moon low in the pink western sky, chasing the recently set sun. I recall thinking, "Men are up there. Brave men. Men from my country." I also remember wondering what amazing places we would be exploring when I was my father's age.
Today I am ten years older than my father was on that wondrous night. Of course, we haven't had many "gee whiz" moments since that era. But I must admit that some of the pictures those little rovers on Mars sent back were pretty stunning. And more than a few of the images of Saturn and her moons delivered home by the Cassini-Huygens were simply jaw-dropping: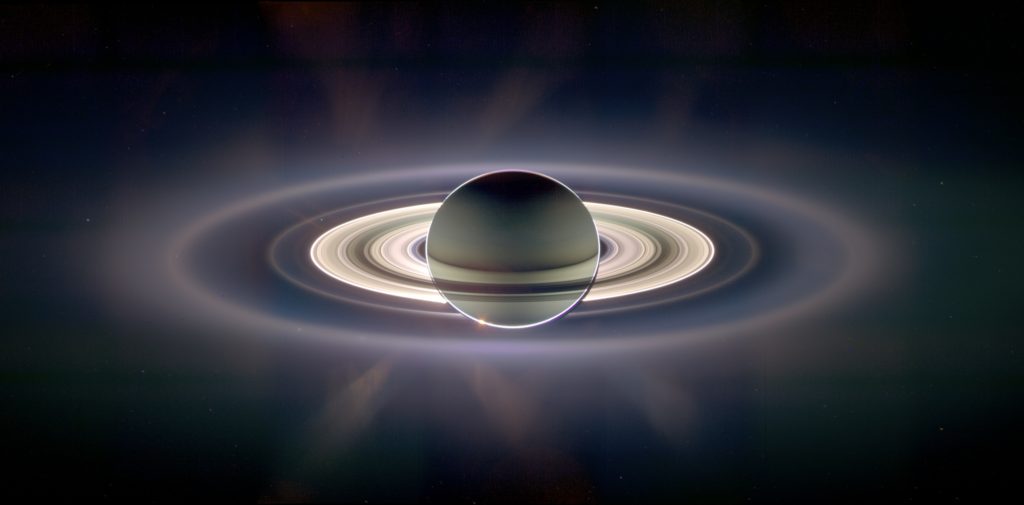 Take a look at the above image in full glorious resolution (here) and you will see a pale blue dot inside the next-to-outermost ring on Saturn's left side. That dot is home. It is Earth, as seen from almost a billion miles away.
It has become increasingly clear that it is not government-funded space exploration that is going to be providing our gee whiz moments in the future. As Bill Whittle points out in this wonderful video piece for Pajamas TV (free registration required), if we're ever going to see a real version of Star Trek's USS Enterprise, it most likely is going to built by private enterprise.
Last year, the National Geographic Society marked the 40th anniversary of the Apollo 11 landing by releasing freshly restored video imagery of the mission. Enjoy. And feel the wonder again.