Pay attention to the welfare of your innermost being,
for from there flows the wellspring of life.

Proverbs 4:23b (The Passion Translation)
I'm concerned about something that may be coming at us over the next few weeks.
Yesterday, a stranger I follow on Twitter solely for fantasy football insights reteweeted the following: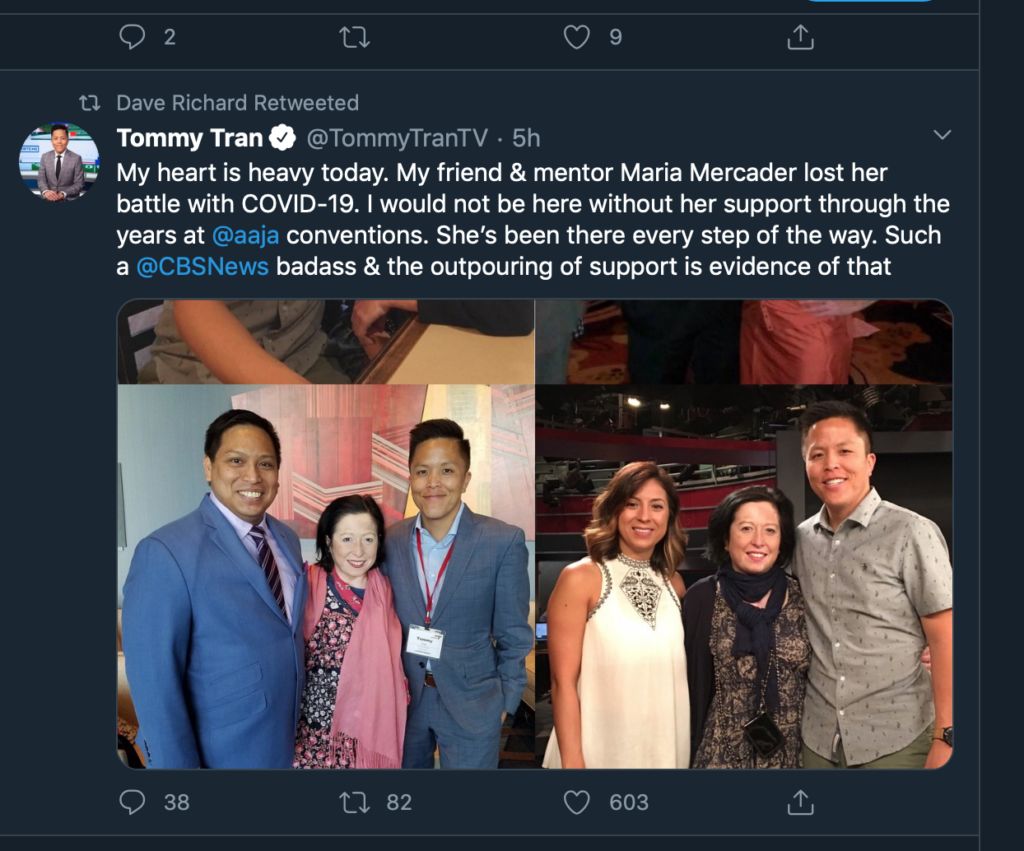 Social media is a funny thing. I don't know Dave Richard. And I don't know if he actually knows Tommy Tran. Perhaps he does. Or he could just be one of Dave's 127,000 Twitter followers. Neverthelss, there it was in my feed. News about the death-by-virus of a woman I never knew, accompanied by pictures of her with the loved-ones who are now grieving her premature death.
I've seen quite a few of these over the last few days. I'm moved by every one of them. I'm prompted to pray for those left behind. As a naturally empathetic person, each sends my mind and emotions off in grim directions. This one appeared as I was writing the last paragraph: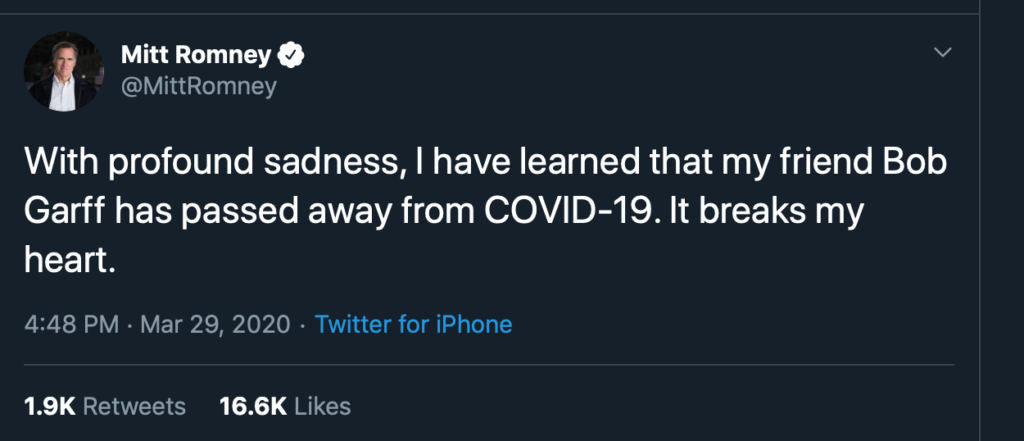 As I said, these are only a trickle now. But barring some a miraculous turnaround—and I'm certainly contending for that miracle—that trickle is about to surge into a flood.
We're in the early stages of the first global crisis of the social media age. It's easy to forget how recent a phenomenon social media actually is. It did not exist on September 11, 2001. And it was in its infancy during the onset of the Great Recession of '08-'09.
Add to the above facts, the reality that most of us are quarantined and spending more time on social media than ever before. This means there's a freight train headed our way I am compelled to warn you about it. Let me explain.
Over the last few years, huge sections of our soceity have become habituated to publically posting every aspect of their lives, experiences, and feelings. Indeed, it seems that for many, a thing didn't really happen unless it's been shared on Instagram.
At the same time, over the last 10 to 12 years, we've cultivated a culture of people who feel more significant if they are the victim of, or at mininum, have proximity to, a victim of a tragedy. And the higher profile the tragedy, the more significant they feel if they are touched by it.
This means that nearly every person falling sick over the next few weeks is going to post about it publically on social media. (This is very different than privately emailing family and friends to request prayer and agreement.) Then most of the followers of that person will share that announcment to their networks. And many of those will pass it along to their networks.
And every person who knows that sick person is going to post about it, too. They call it "viral" for a reason.
The same is even more true for deaths. Every death by Covid-19 is going to be endlessly shared through trees of interlocking networks.
It's understandable that people want to honor their deceased family and friends by announcing their passing on Facebook, Twitter, and Instagram. This is natural. But the viral sharing of those tragic deaths is a certainty. It will travel far, far beyond their small circle of acquaintances.
This all adds up to this reality: If we remain glued to social media when, as some experts are predicting, the daily death count soars to 1,000, 2,000, or more per day, (as it very well might when we reach the peak of our [hopefully] flattened curve,) we will rapidly become swept away in a tsunami of terrible, terrible news.
The danger here is succumbing to the false perception that "everyone" is getting sick. And that everyone getting sick is dying.
It will easily feel that way, but it will not be true. Social media is not real life.
Again, I'm with all those who are contending for an Easter miracle. But if we don't get it, we at the Cup & Table Co. will embrace the miracle of Passover instead. "It shall not come near us." And we'll continue to intercede for our neighborhoods, our city, our state, ouir nation, and the world.
Nevertheless, I need you to know that if that Easter miracle does not manifest, a tsunami of bad news and sadness on social media is almost certainly coming. And I do not want you to be swept away by it.
We're going to be fine. The Church is going to be fine.
In my business, we're always talking about the need to raise awareness. But the truth is, there is only so much awareness the human heart can bear.
Perhaps only God is emotionally equipped to know about all the suffering in this world. You and I are not God. In the weeks ahead, be wise. Guard your heart diligently. Tend the garden of your soul.