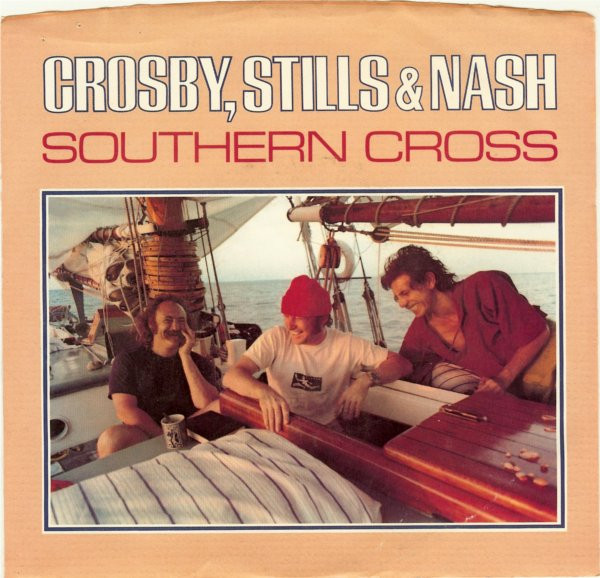 I'm sure you've experienced it. You hear a song you loved three, four, or five decades ago, and suddenly you're transported to a very specific place and time when you listened to it with full focus.
That happened to me yesterday as CSN's "Southern Cross" popped up on a playlist of mine.
In an instant I was in an Edmond, Oklahoma convenience store at 3:00 a.m. in the fall of 1983. With a mop in my hand.
I stopped and leaned on the mop handle to listen to this song because it was a favorite of mine. I was exhausted and a little discouraged and had just had several waves of drunks and addicts come through the store. So sailing the seas in the southern hemisphere sounded especially appealing.
This wasn't a particular high point in my life.
When you're 23; have changed majors three or four times; have managed to pile up more than 120 hours of college credit without getting a degree; feel reasonably intelligent and talented; and find yourself working the 11p-7a shift at a convenience store . . . it's safe to say you're not exactly killing it in life.
The truth is, I'd sort of lost my way a year earlier, had dropped out of school, started working full time, and bought an '81 Corvette I couldn't afford.
A few months prior to that "Southern Cross" moment, I'd snapped out of it and re-enrolled in college. I'd also taken a 400/month job as a Jr. High Youth pastor at my church. But I still needed to pay the bills and cover tuition. Thus the graveyard shift at the convenience store, five days a week.
I'd get off work at 7a, shower, go to class and struggle to stay awake, spend a few hours at the church, help with youth services two evenings a week, and sleep a few hours. Lather. Rinse. Repeat.
As CSN briefly transported me back to that precise moment yesterday, I had this thought:
I wish I could go back and tell that bleary-eyed, sleep-deprived, directionless guy what a great adventure his life was going to turn out to be.
Extraordinary wife. Adult children who love God and like to hang out with us. A growing tribe of littles who call me pop. Meaningful work to do in abundance. And more blessings (spiritual, relational, and material) than I had any rational reason to dream of or hope for back then.
"Keep mopping buddy. Everything's going to be okay. I promise."