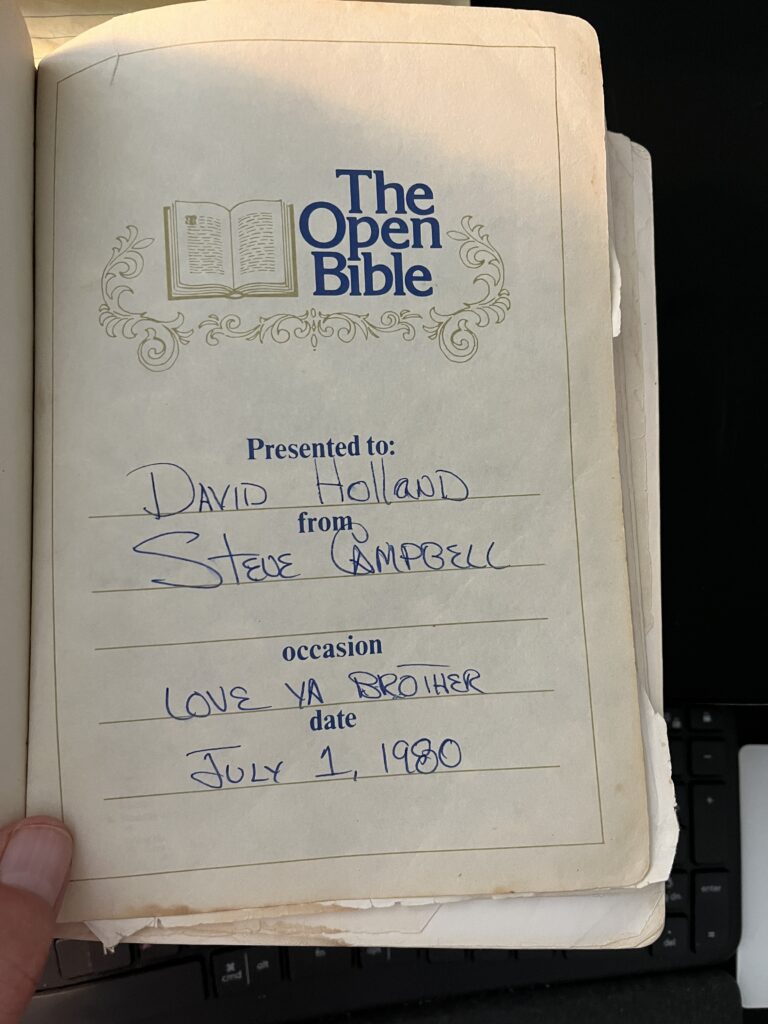 Yesterday, it was my privilege to bring a short teaching from Ephesians to a group of precious men at a noontime gathering. I read from this tattered, falling-apart Bible I've had for more than 43 years.
As I opened it, I couldn't help but think about the friend, Steve, who gifted it to me back then, having inscribed the presentation page (see pic).
Steve reached out and reconnected with me in recent years. Said he was living in Norman, Okla. and although he had some health challenges, he'd love for me to come see him some time.
With each invitation he extended, I'd mention that I do pass through Norman on my way to OKC periodically, and that I'd figure out a time to stop and reconnect.
I never did. And here's the thing.
Today I learned that Steve passed away just the day before yesterday. I had no idea.
As my bride will attest, I occasionally say that a key to living well and wisely is minimizing regret. Well in this case I failed so very miserably.
And that window of opportunity is closed . . . for now. But we'll have that reconnection some day. And we'll have lots of time to reminisce about how foolish and hardheaded we all were back in the day. And at least one of us . . . still.
Time . . . is precious.