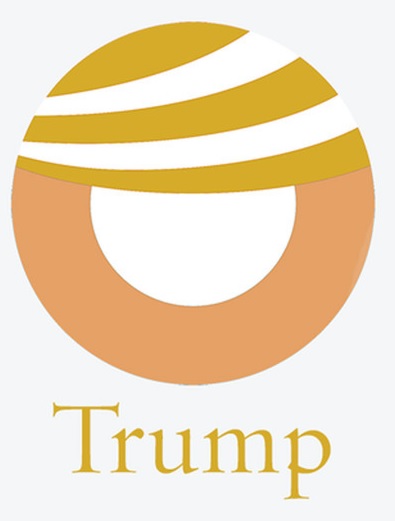 He's boorish. He's inarticulate. He's graceless, crass and ego-maniacal. He seems to believe insults like loser, clown and scum, are adequate substitutes for a cogent policy argument.
Historically he has been more ideologically aligned with Democrats than Republicans and has had lots of nice things to say about Hillary Clinton over the years. He doesn't seem to understand why universal healthcare is a bad idea, or to have any intellectual curiosity about conservative ideas. And . . .
Donald Trump is the frontrunner to be the Republican nominee for the White House.
Most longtime observers of the American political scene were expecting the Donald Trump fad to have passed by now. It hasn't. He continues to outpoll all other contenders for the Republican nomination by a substantial margin.
I laid out some thoughts about Trump's appeal in a previous post but would like to expand upon them now.
To understand the stubbornly resilient levels of support for Donald Trump, it's necessary to view it as a braided rope with five strands. Those strands—the good, bad and ugly—are:
Celebrity
Novelty
Immigration Frustration
Politician Fatigue
Strongman Appeal
Allow me to briefly unpack each of these strands.
Celebrity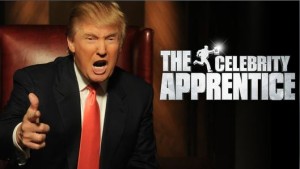 Donald Trump has been a household name since the 80s. His television shows The Apprentice and Celebrity Apprentice have been fixtures in living rooms for 12 years.
As I pointed out in my previous post, name ID is a huge component in political polling. Of course, you would be hard pressed to find a person in this country who hasn't heard of Donald Trump. But it goes deeper than mere name recognition.
We live in a celebrity worshiping culture. For many people, celebrities are viewed as the demi-gods of our age—a smarter, better brand of human being. They're not, of course. But it doesn't change the fact that Miley Cyrus has nearly 25 million people following her on Twitter.
Novelty
For a certain segment of the culture, novelty is a big selling point. People who rarely if ever vote will turn out for the novelty candidate. Former professional wrestler Jessie "The Body" Ventura became the governor of Minnesota with only about 36% of the vote in a three-way race—in large part on the strength of novelty appeal. (See: Franken, Al)
Immigration Frustration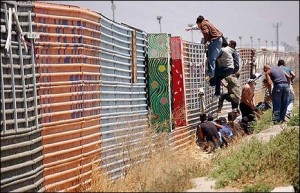 As I mentioned in that previous post, Trump has tapped into a deep, powerful current of frustration among regular Americans about illegal immigration. Much of Trump's traction derives from his tough, unapologetic, refreshingly un-PC proclamations about how illegal immigration is weakening our nation.
Following the Paris massacres by Islamic extremists, Trump gave voice to what millions of Americans were saying around water coolers. Namely that it's madness to import, en masse, tens of thousands of refugees from Islamic nations without careful screening.
He was mocked relentlessly in the press and by the standup comics, but millions across the nation silently nodded in agreement.
Politician Fatigue
The plain-speaking, tough-talking non-politician candidate from the world of business always has appeal for a significant segment of the populace (See: Perot, Ross). Conservative voters in particular are sick to death of sending men and women who say the right things to Washington, only to see them turn into spineless compromisers the moment they start drinking the inside-the-beltway water. (See: Ryan, Paul)
Trump—undiplomatic, unnuanced, blunt, pugnacious, profane—is the anti-politician. Most office seekers weigh every word carefully, so as to avoid offending prospective donors and/or voters—most of whom are hearing of them, and from them, for the very first time.
Trump-the-billionaire, on the other hand, has nothing to lose, thrives on negative attention, and therefore says, unfiltered, whatever pops into his head. And exasperated Americans, weary of watching their great nation dismantled piece by piece by left-wing know-nothings, are eating it up.
StrongMan Appeal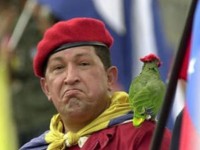 Of all the factors driving Trump's appeal, this is perhaps the most troubling to me. History reveals that in times of crisis or societal disintegration, people are prone to clamor for a powerful, even brutal, figure—the strongman—with a iron will to put things back in order.
It's not at all surprising that Trump has spoken admiringly of Vladimir Putin in recent days. Putin's repeated reelection to the highest offices in Russia and that nation's steady drift toward dictatorship is a classic example of the appeal of the strongman.
Putin follows a long line of democratically elected leaders who steadily morphed into tyrants while in office, including Erdoğan, Chavez, Peron, Pinochet, Mugabe and many others throughout history. Both Hitler and Mussolini were elected fair and square.
Don't misunderstand. I'm not predicting that a President Trump would be a new Hitler. I'm merely pointing out that Trump is benefiting from the kind of populist unrest that tends to get men elected who have no business leading a nation.
Trump and Social Conservatives
I've been mystified to see numerous evangelical leaders fawning over Trump over the last few months. Make no mistake about it, he is no friend of social conservatives. He is, however, a consummate salesman. Neither his private life nor his public statements give us any reason to believe he gets, at any level, the principles that animate us. His occasional attempts to speak the language of faith on the campaign trail have been at once comical and condescending. Naked pandering.
In a fairer world, the following nine-minutes of pure, unfiltered Donald Trump would have destroyed his candidacy—disqualifying him in the minds of all but the lowest common denominator voters.
I wish any Christian considering throwing his or her support to Trump would watch this video carefully. This rambling stream-of-consciousness was delivered at a rally back in November when Trump's closest challenger was Ben Carson. Here Trump is mocking Carson's testimony of being transformed from street thug to surgeon through the power of Christ, as outlined in his autobiography:
Clearly, the evangelical concept of redemption and change through faith—the core of Carson's narrative—is utterly foreign to Trump.
Everything that makes Trump an ugly candidate and a awful prospective president is on display here in those nine minutes.
The Irony and Tragedy of the Trump Candidacy
The stakes in this election are extraordinarily high. After the eight-year catastrophe of the Obama presidency—which will leave our nation weaker and more vulnerable than at any time since the Carter years—it is vital that America gets skilled, savvy leadership with unswerving conservative principles.
The Republicans were blessed to be facing a deeply flawed, profoundly vulnerable Democrat candidate in Hillary Clinton. And they fielded one of the most attractive, qualified, conservative crop of candidates in Republican history.
Carson, Perry, Rubio, Walker, Jindal, Cruz, Fiorina are all intelligent, accomplished and fundamentally conservative. Of course, not all are rock solid on every single issue. The perfect candidate doesn't exist.
But Trump's entry into the race and the media's all-consuming hate/love obsession with him has consistently sucked all the oxygen out of the room for the other candidates. Three great candidates—Perry, Walker, and Jindal—have all fallen by the wayside. Other campaigns are on fundraising life support.
And the self-funded Trump circus rolls on. He's an expert marketer. But I'm not buying it.