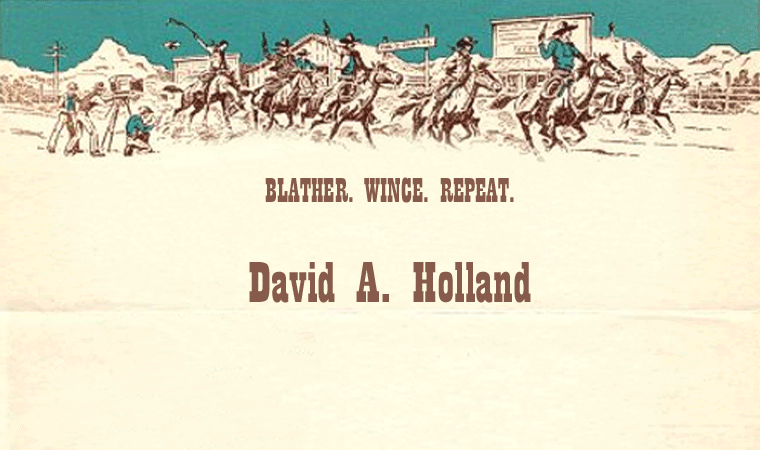 As I sit down to tap out a few lines here in the opening hours of 2017, I'm mindful of some sage, three-fold advice from Benjamin Franklin.
"Be at war with your vices, at peace with your neighbors, and let every new year find you a better man."
On those first two items . . . "Check" and "Check." But that third challenge? Am I, today, "a better man" than I was before this most recent orbit of the sun? Frankly, I'm the wrong person to render that assessment. Better to ask the woman who's lived with me the past 29 solar orbits. Or my friends and co-workers. They know truths to which I am blind.
Of course, my hope is that this deep winter solstice finds me at least a click fairer, kinder and less self-sufficient than the last one. Those being the three key metrics of the Micah 6:8 scale:
". . . the Lord has told you what is good, and this is what he requires of you: to do what is right, to love mercy, and to walk humbly with your God."
By the way, I hope to do more writing in this space in the months ahead. My pitifully infrequent offerings over the last ten years have tended to fall into one of four broad categories:
Theology and Spiritual Things
Public Policy; Current Events and Cultural Trends
History
Family (musings about milestones, life, etc.)
A savvier blogger than I would focus on just one of these areas and forget the others. This is precisely what all the experts recommend to those who desire to find fame and fortune in blogging. "Pick a topic you're passionate about," they say. "And write frequently and briefly on it." In other words, specialize.
Well, I obviously don't do that. I read with ravenous interest across a  crazy variety of subjects every day—faith, science, tech, history, archeology, psychology, economics, geopolitics, etc.—and love to share synthesized insights about the same in writing.
In other words, I'm a generalist, not a specialist, and it seems the world increasingly belongs to the specialists.
What's more, I've come to grips with the reality that I'm not actually a blogger. I am an essayist at my core. I can't write short. Well, I can, I just have little interest in doing so. This, too, limits my readership.
I'm at peace with the fact that many people will glance at the length of even this relatively short post and skim it or skip it . . . even as social media has our attention spans shriveling further like grapes in the West Texas summer sun.
Nevertheless, I hope to do more of this over the next 12 months, and even crank out a book or two. I'm working on one right now. Stay tuned.
In the meantime, we are well and grateful. My bride and I have launched three offspring into the world with happy results. I really like and admire the people our children have become. We'll become grandparents for the first time in a few short months. Twin girls are on the way.
But enough about me. As Alfred, Lord Tennyson once wrote: "Hope smiles from the threshold of the year to come, whispering, "It will be happier."
I've heard Hope's whisper. And I believe her.