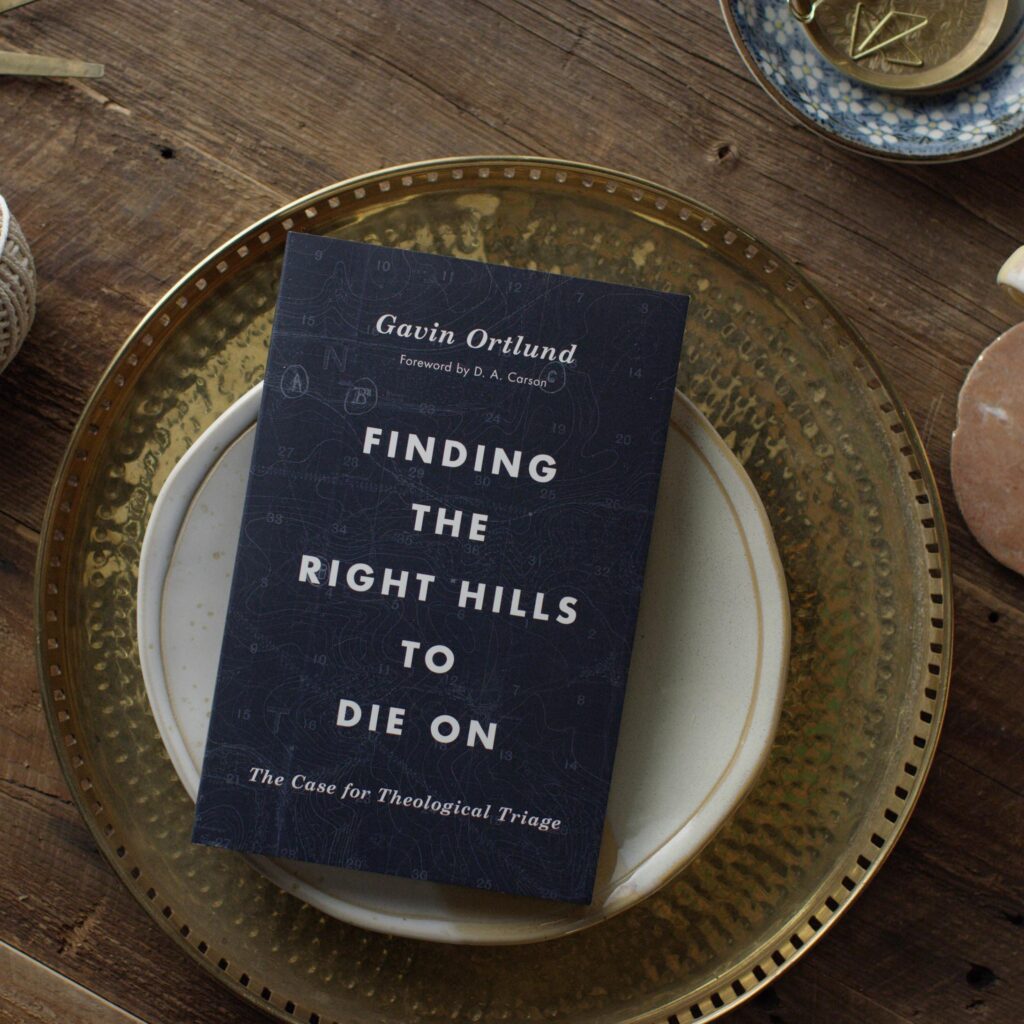 I was in Scotland. And over a warm brown ale so thick you could almost eat it with a spoon, I was getting to know a Baptist pastor I'd just met. (When in Scotland . . . !) I was looking forward to discussing one of my favorite 19th century Scottish Baptist preachers, Alexander MacLaren.
My companion outlined his journey in ministry for me, and mentioned how he'd started among the "Strict Baptists" but then later took a church affiliated with the "Particular Baptists" before ultimately finding himself in the non-denominational space. He recalled how he had once been asked if he was affiliated with a third denomination—the "Strict & Particular Baptists." His smiled as he recounted in a gravelly Scottish highlands brogue his playful reply to that question, "Ahhh, I suppose I am a wee bit strict, but I'm not especially particular."
That conversation revealed to me that over the last couple of centuries, the Baptists of Great Britain have divided and atomized into ever-more granular particles. (With their collective influence diminished with each divorce.) Today there are Regular Baptists, Union Baptists, General Baptists, United Baptists, Strict Baptists, Particular Baptists, and, of course, Strict & Particular Baptists, just to mention a few of dozens.
Of course, one can easily trace similarly branching family trees among any and every Protestant denomination. It's tough to make a credible argument that the Body of Christ is under-fragmented.
It seems there is no more deeply entrenched habit among Christians than to fall out with one another over some difference in doctrine. Many of those differences tend to seem quite minor to the dispassionate outside observer.
Which brings me to Gavin Ortlund's important book.
What is indeed "minor?" And what's a big deal? Finding the Right Hills to Die On is Ortlund's valiant and extremely helpful effort to at least provide us some tools for answering those questions.
In the first half of this quick and engaging read, he makes a powerful case for what he calls "Theological Triage." That is an intentional and thoughtful sorting of differences into Primary, Secondary, and Tertiary. Before that, he outlines the ditches on either side of the path he's taking us down. Namely, either being too picky or not picky enough.
The second half is practical application of the principles he set forth in the first half. He then concludes with a short section titled, "A Call to Theological Humility which, alone, is worth the price of admission. Here's a quote from that conclusion, one that reflects the very humility for which the author is calling:
In this book I am less concerned with convincing others of the particular judgements I have made and more concerned that, even where we disagree, we do so in a spirit of trembling before the word of God. This attitude is both the ground and the goal of theological triage.

Gavin Ortlund–Finding the Right Hills to Die On
Here's why you need to read this book. It is the same reason I needed to.
Most of us have heard the noble bromide about doctrinal differences: "In the essentials, unity. In the non-essentials, liberty. In all things, charity."
All heads tend to nod when it is uttered. What few believers know is who first expressed those words. Or when. It was an early 17th century Lutheran theologian named Rupertus Meldenius. He wrote those words in the middle of the Thirty Years War—the conflict that soaked the soil of central Europe in blood over sectarian differences. Estimates of deaths range between five million and eight million souls. 
Which hills to die on indeed.