"But everything in life boils down to this riddle: Are you what you think you are?"—Bill Withers
Came across an amazing interview with 76-year-old music legend Bill Withers in the most recent issue of Garden & Gun. (What? You don't know about Garden & Gun? It's only the greatest magazine on earth.) Withers is about to be inducted into the Rock and Roll Hall of Fame.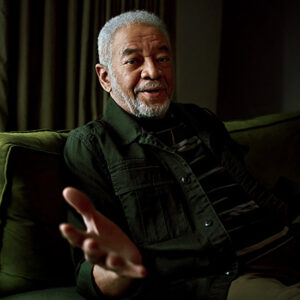 Readers of a certain age will know Withers' music well. He was huge in the '70s and early '80s. Ain't No Sunshine still holds up after all these decades. DC Talk covered Lean on Me a few years ago.
What struck me about the interview was Withers' humility and deep, plainspoken wisdom about life.
He uttered the quote above in response to a question about whether he knew early on that he had what it takes to succeed in the music business. I want to put "Are you what you think you are?" on a t-shirt.
Withers came to that business relatively late in life—after a nine-year stint in the navy in the '60s. Then, after 15 years of success, at the height of his popularity, he walked away from the music industry and never looked back. Why?
Most of my dreams came true; and some of my nightmares, too. I had a pretty good run. And by then I had a family and some kids, so I went about trying to do a good job at that. Without even thinking about it, I just went ahead with my life.
In other words, he recognized that remaining a success in the music business and succeeding at being a husband and father were incompatible goals. So he chose family. Very cool.
On being inducted into the Hall of Fame, he's grateful but not letting it go to his head . . .
I feel it's healthier to look out at the world through a window rather than through a mirror. With a mirror, all you see is yourself and whatever is behind you.
If you have a moment, do read the whole thing.